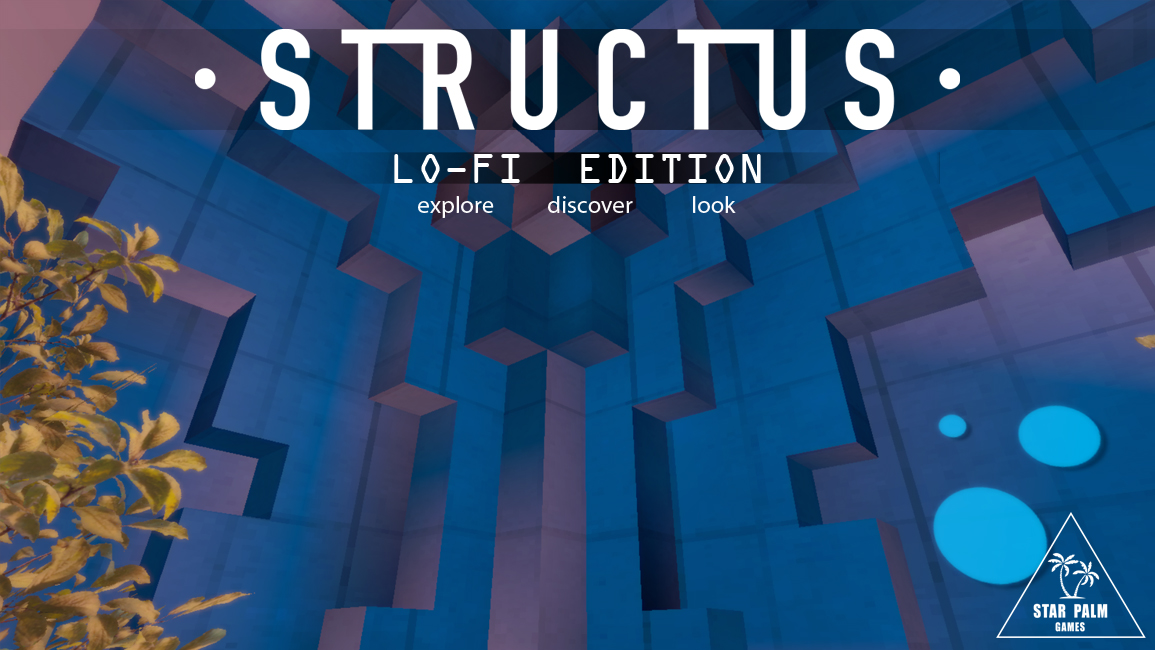 STRUCTUS Lo-Fi Edition
STRUCTUS LO-FI EDITION IS READY - 1.0
---
Hi, I am Carlos Monteiro, founder of Gigoia Studios and the newborn STAR PALM GAMES!
I created this new studio as a side project for retro 3D Sci-Fi games. To get started, I did a downgrade from the original STRUCTUS.
The result is a super-light game with high framerates and economic visuals. ( pixelated textures, classic lighting and fog, one color sky).
Soon I'll upload a Mac OSX build.

Hope you like it, cheers : ))
Files
STRUCTUS_LOFI_EDITION_PC.zip
160 MB
May 30, 2017
Get STRUCTUS Lo-Fi Edition